Published: Wednesday, September 08, 2021 03:37 PM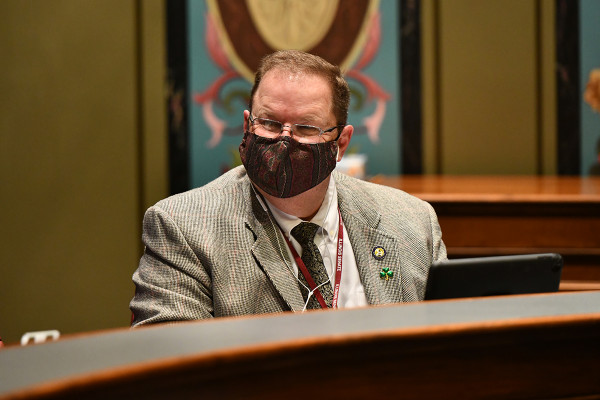 PARK FOREST – On behalf of concerned citizens who contacted his office to discuss the issues facing their families and neighborhoods, State Senator Patrick Joyce (D-Essex) championed several initiatives to benefit his community and people across the state of Illinois during the spring legislative session.
"I firmly believe we are most successful when we have open conversations, so we can work together to implement change when ideas or issues arise," Joyce said. "Some of my most recent legislative initiatives have involved constituents bringing their concerns to me, and together, we have made remarkable progress this past year."
Joyce championed a new law this spring for the residents of Pembroke Township who have suffered from a lack of resources and investment. With 2,100 residents relying on propane, wood-burning stoves and electric space heaters, Joyce worked with the people and leaders of Pembroke to bring a natural gas pipeline to the township. Thanks to Joyce's leadership, residents will be able to apply for state grants to help cover the cost of converting stoves, heaters and other appliances to be compatible with natural gas.
Read more: Joyce reflects on 2021 legislative accomplishments, encourages residents to share ideas
Category: Press Releases