Published: Monday, January 31, 2022 05:08 PM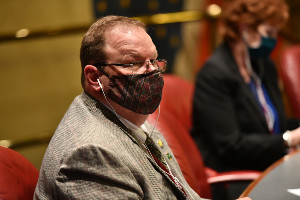 SPRINGFIELD –To celebrate Career and Technical Education students across the state, State Senator Patrick Joyce (D-Essex) is leading the charge to establish February 2022 as Career and Technical Education Month.
"Career and Technical Education programs not only provide quality education, but also offer real-world work experience that is invaluable to students," said Joyce, a chief co-sponsor of Senate Resolution 698. "They play a vital role in setting their students up for success in and out of the classroom, and should be celebrated for their innovative approaches to teaching."
Career and Technical Education, or CTE, are programs designed to prepare students for careers in major industries, such as finance, health care, information technology, advanced manufacturing and education. Coursework includes both academic and technical materials, allowing many students to use their knowledge from the programs to earn industry-recognized credentials or college credits. This makes careers in these fields much more accessible for many students who may struggle to complete coursework in traditional academic programs.
Read more: Joyce: Career and Technical Education should be celebrated
Category: Press Releases