Published: Monday, April 27, 2020 09:57 AM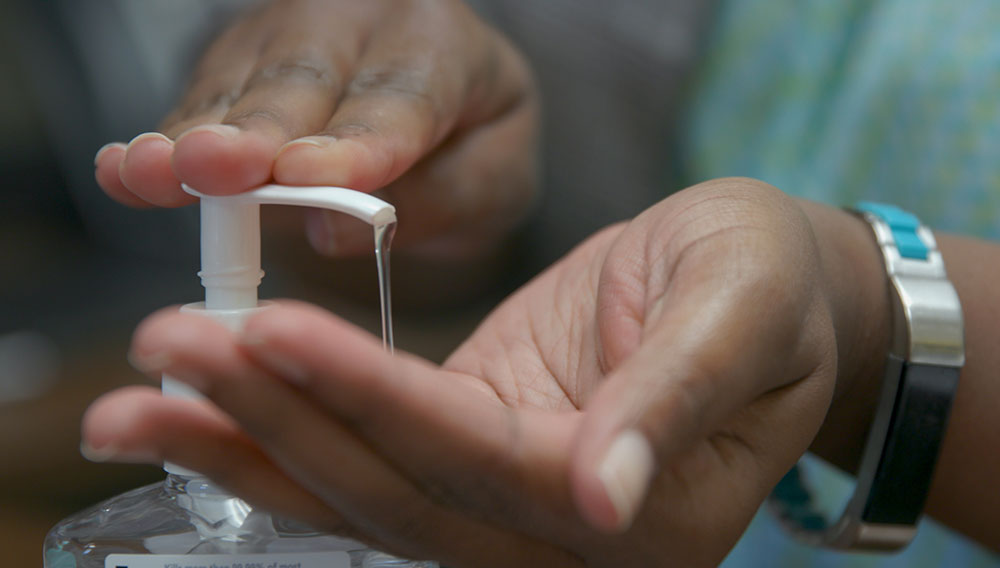 PARK FOREST – As the COVID-19 pandemic continues, many companies are using their manufacturing capabilities to make disinfectant products to distribute to frontline heroes. A local example is Essations Inc., a hair and skin care product company located in Park Forest that turned its production lines to hand sanitizer.
However, Essations Inc. found itself with a dwindling supply of alcohol – the most important ingredient in hand sanitizer. Stephanie Luster, the company's president and director of Education, contacted State Senator Patrick Joyce (D-Essex) for help. Sen. Joyce quickly reached out to multiple state agencies, including the Illinois Department of Agriculture.
"Stephanie Luster and Essations are taking exactly the initiative we need right now," Joyce said. "I was eager to help her small business continue operations and bring much needed hand sanitizer to the members of our community."
Read more: Joyce helps local business bring hand sanitizer to the community
Category: News