Published: Wednesday, October 14, 2020 01:49 PM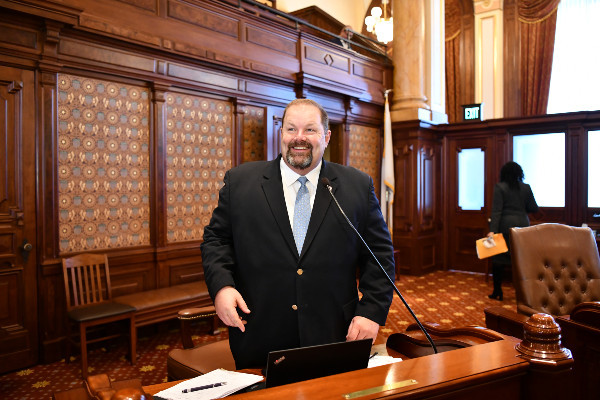 PARK FOREST – State Senator Patrick Joyce (D-Essex) announced the Godley Public Water District will receive a $500,000 grant to improve water security for Will and Grundy Counties under this year's state budget for capital infrastructure improvements.
"Improving our water infrastructure improves the quality of life and public health in our communities," Joyce said. "I am proud to support these investments as they demonstrate our continued commitment and effort to modernize our local water resources."
This funding puts the Water District on track to construct a water intake from the Kankakee River to improve water reliability and quality for the entire region.
The Water District secured a permit to construct a water withdrawal from the Kankakee River in 2019. The withdrawal permit represents the first step of securing a reliable source of water. The next steps which are set out in the permit are:
Gain approval of the plan to protect the fish and mussel population that may be impacted by construction of the intake;
Gain approval of detailed engineering plans for the withdrawal; and
Construct the withdrawal.
The Water District has fully funded step one and expects to receive plan approval soon. Joe Cosgrove, manager of the Godley Public Water District, says the grant will help fund the engineering, planning and other services needed to complete step two.
"The Water District has strived to secure a reliable source of safe, plentiful and affordable water for people living in and to support economic growth of the planning area," said Cosgrove. "This will allow the Water District to capitalize a decades-long effort to construct and share this vital source of water."
Joyce advocated for the project during budget negotiations last spring.
Category: Press Releases