Published: Thursday, February 20, 2020 11:53 AM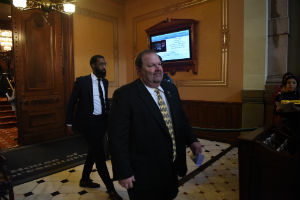 SPRINGFIELD – Because local governments deserve a bigger share of the state's income tax revenue, State Senator Patrick Joyce (D-Essex) introduced Senate Bill 3392, an initiative to relieve the burden of property taxes and shore up critical services and programs.
Originally introduced by State Rep. Anthony DeLuca, the plan increases state payments toward the Local Government Distributive Fund. When lawmakers increased the state income tax in 2011, they also reduced the amount of the LGDF for municipalities from 10% to 6%.
Read more: Joyce offers a bill that would restore state funds to local governments
Category: Press Releases