Published: Wednesday, February 17, 2021 12:37 PM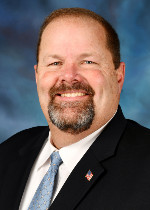 SPRINGFIELD – State Senator Patrick Joyce (D-Essex) issued the following statement following Gov. JB Pritzker's budget address Wednesday:
"The ongoing pandemic continues to take a toll on families and small businesses across the state. The governor's proposal recognizes the realities of Illinois' fiscal situation and puts the focus on reducing the state's expenses. While COVID-19 remains our biggest challenge, I am pleased to see the proposed budget support struggling families and family-owned businesses while ensuring the state is spending within its means.
"To improve our state and the lives of all Illinois families, we must work together. This proposed budget is the beginning of the negotiation process, and I look forward to coming together to craft a smart, bipartisan budget that puts our state back on track."
Category: Press Releases