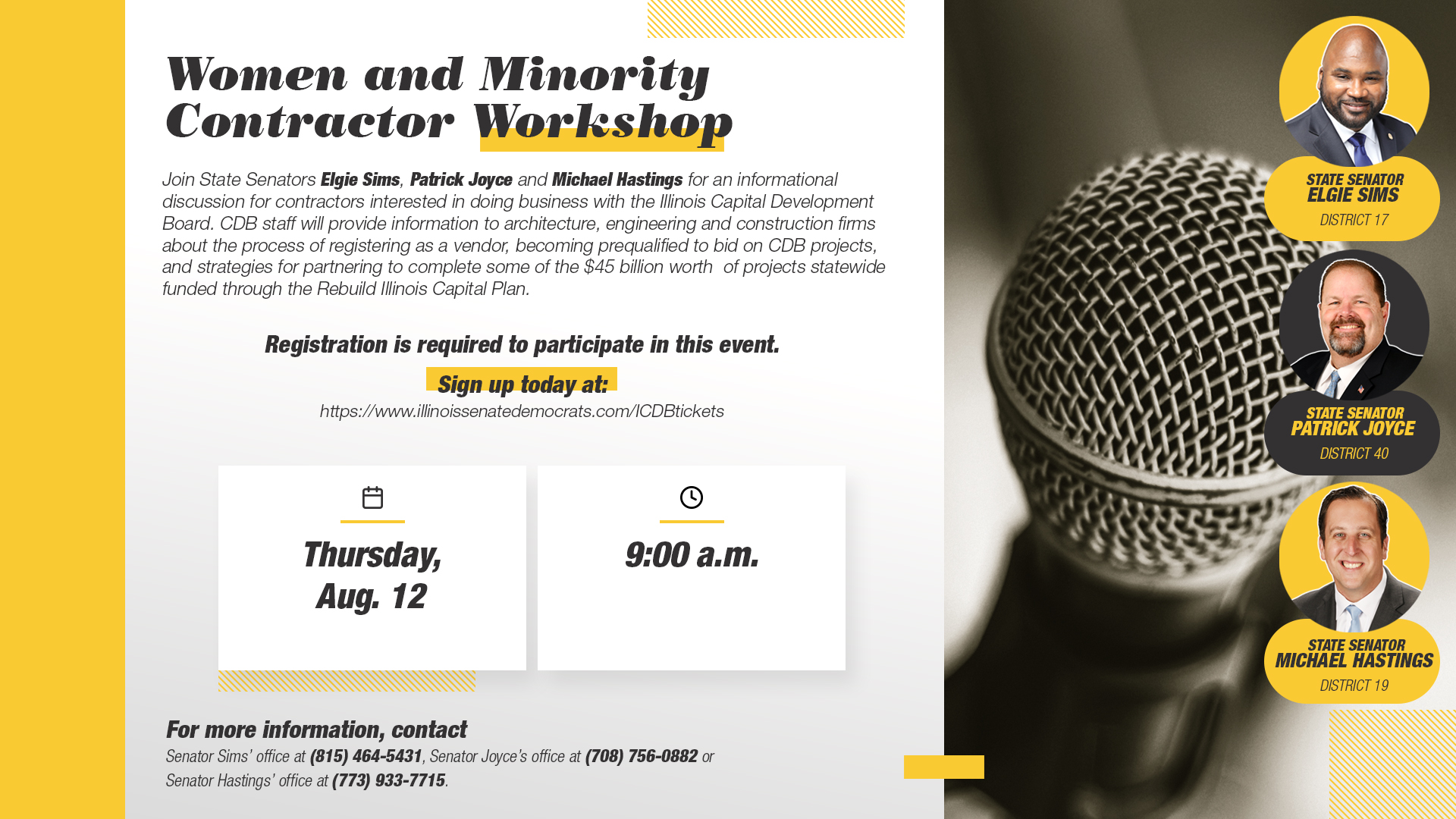 PARK FOREST – State Senators Patrick Joyce (D-Essex), Elgie Sims Jr. (D-Chicago) and Michael E. Hastings (D-Frankfort) are inviting local minority contractors to participate in an informational discussion to learn how to conduct business with the Illinois Capital Development Board.
The virtual workshop will take place Thursday, Aug. 12 at 9 a.m.
"Sustainable development is the pathway to the future that we want for everyone," said Senator Elgie R. Sims, Jr. (D-Chicago). "We have to ensure that we are providing a fair and inclusive environment to support diversity efforts in the construction industries. This way we develop a framework that generates economic growth for the entire state."
Read more: Sims, Joyce and Hastings urge contractors to participate in upcoming Women & Minority Contractor...