Published: Wednesday, June 30, 2021 03:25 PM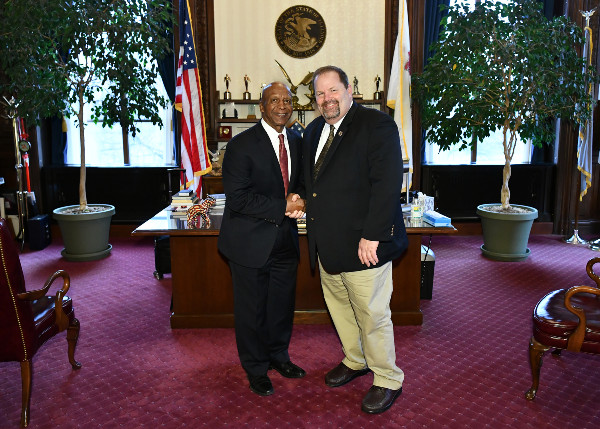 SOUTH WILMINGTON – In partnership with the secretary of state's office, State Senator Patrick Joyce is sponsoring a free mobile unit event for motorists who have been unable to visit a driver services facility to renew their driver's licenses and purchase vehicle stickers.
The free event will be available to motorists Tuesday, July 13 from 10 a.m. to 2 p.m. at the South Wilmington Village Hall, located at 380 Lake St. in South Wilmington.
"The pandemic has made it extremely difficult for people to take advantage of state services, including at driver services facilities," Joyce said. "This mobile unit event will make it easier for folks to receive necessary services without waiting for long periods of time."
The unit operates like a DMV office and offers driver's license renewals, identification cards and license plate stickers. Attendees must wear face coverings, and social distancing rules must be followed.
Joyce reminds residents that REAL ID services will not be available at the mobile unit. The deadline to obtain a REAL ID has been extended to May 3, 2023.
In addition, Joyce invites local veterans to utilize this event to add a veteran's designation to their driver's license or state ID. For veteran designation, residents must bring their DD-214 or NAF 13038. For more information about veteran ID services, call the Illinois Department of Veterans' Affairs at 1-800-437-9824.
With questions or for additional information, contact Senator Joyce's office at SenatorPatrickJoyce.com or call 708-756-0882.
Category: Events