Published: Wednesday, October 07, 2020 11:49 AM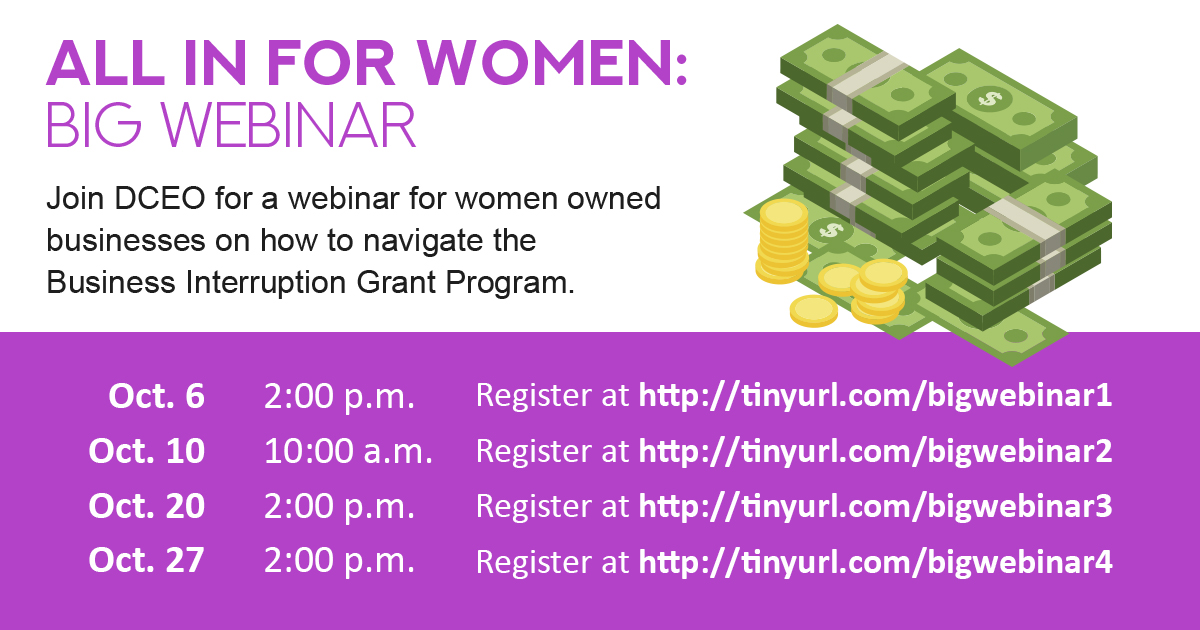 PARK FOREST – In recognition of National Women's Small Business Month and to help navigate the application process for Business Interruption Grants (BIG) offered by the state, State Senator Patrick Joyce (D-Essex) is inviting female small business owners to sign up for the Illinois Department of Commerce and Economic Opportunity's "All in for Women: BIG Webinars."
"During the pandemic, BIG grants have equipped business with the resources they need to survive this crisis and come out stronger on the other side," Joyce said. "Small businesses that are facing COVID-19 disruptions and are in need of financial assistance should sign up for an upcoming seminar."

During the month of October, the department will offer webinars focusing on women-owned businesses, helping owners navigate eligibility requirements and the application process for the BIG program.

The BIG program is a $636 million program created to provide economic relief for small businesses hit hardest by COVID-19. The program uses federal funds provided by the CARES Act to help offset COVID-19-related losses for Illinois small businesses.

In the second round of grants, $220 million will be allocated to provide relief for all types of small businesses, including women-owned small businesses. Funding can be used to help businesses with working capital expenses, including payroll costs, rent, utilities and other operational costs.

The webinar will be presented in four sessions, and technical assistance support will be provided for the last 30 minutes of every session. The date and time of each webinar is listed below, along with links to register.
Saturday, Oct. 10, 10 a.m. Register

HERE

Tuesday, Oct. 20, 2 p.m. Register HERE
Tuesday, Oct. 27, 2 p.m. Register HERE
More information about the second round of BIG grants can be found here.
Category: Information