Published: Thursday, April 01, 2021 12:28 PM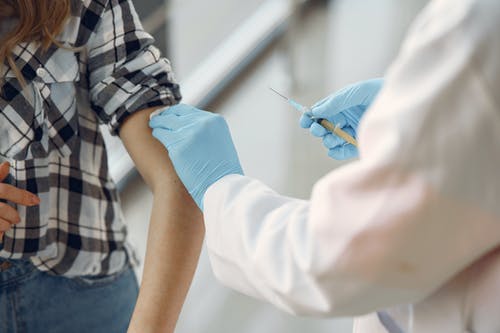 KANKAKEE – Starting next week, 2,100 area residents will have the opportunity to get the Johnson & Johnson vaccine at local temporary vaccination sites, and State Senator Patrick Joyce (D-Essex) is urging eligible residents to reserve their slot at an upcoming clinic.
"Kankakee County residents have been in desperate need of more vaccines, and I have been working diligently to increase our community's supply to keep up with our neighboring counties," Joyce said. "As we continue to make strides toward ending this pandemic, I encourage folks who are eligible to take advantage of this vaccine clinic next week."
On Monday, April 5, vaccines will be administered at Pembroke Fellowship Church, located at 13279 E. 5000S Rd. in Pembroke Township. This site requires residents to make vaccination appointments in advance here.
On Tuesday, April 6 and Wednesday, April 7, an additional vaccination clinic will be held at Kankakee Community College, located at 100 College Drive in Kankakee. The Kankakee appointments are full at this time, but residents can visit their website to check availability in case of a cancellation.
At both sites, residents must meet the state's current eligibility criteria requirements to book an appointment.
"We need to see our vaccination rates increase in Kankakee County to protect our family, friends and neighbors," Joyce said. "Until everyone in our community can be vaccinated, remember to wear a mask, wash your hands often and practice social distancing."
To determine if they are eligible to receive the vaccine, residents can visit the Illinois Department of Public Health's website.
Category: News