Published: Monday, May 10, 2021 03:01 PM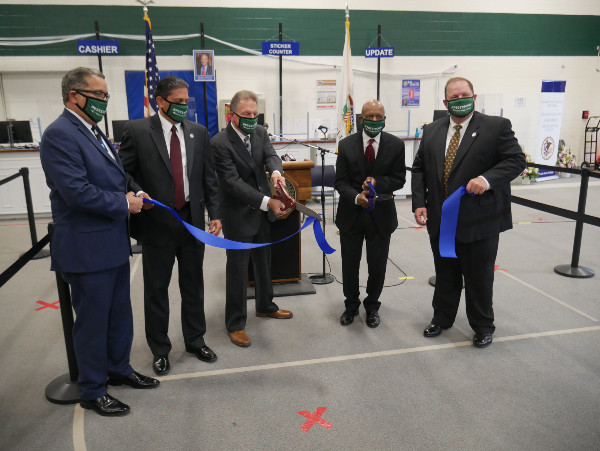 CHICAGO HEIGHTS – State Senator Patrick Joyce (D-Essex) joined State Representative Anthony DeLuca (D-Chicago Heights) and Secretary of State Jesse White Monday morning to announce a new driver services facility at Prairie State College opening Tuesday, May 11.
"Following the damage and closure of the Chicago Heights driver services facility, Rep. DeLuca and I went straight to the secretary of state's office and Prairie State College requesting immediate action," Joyce said. "No one should have to take a day off work or wait hours to access these vital services. The Prairie State facility is conveniently located less than three miles from the former facility, and I'm confident it will serve the community and surrounding areas well."
Last summer, the Chicago Heights driver services facility was damaged by a fire and since then has been closed to the public. The closing of the Chicago Heights facility forced motorists to go out of their way to other secretary of state facilities in Midlothian, Joliet, Naperville and Bradley to seek out services.
Read more: Joyce: Driver services facility at Prairie State College to open Tuesday
Category: Press Releases