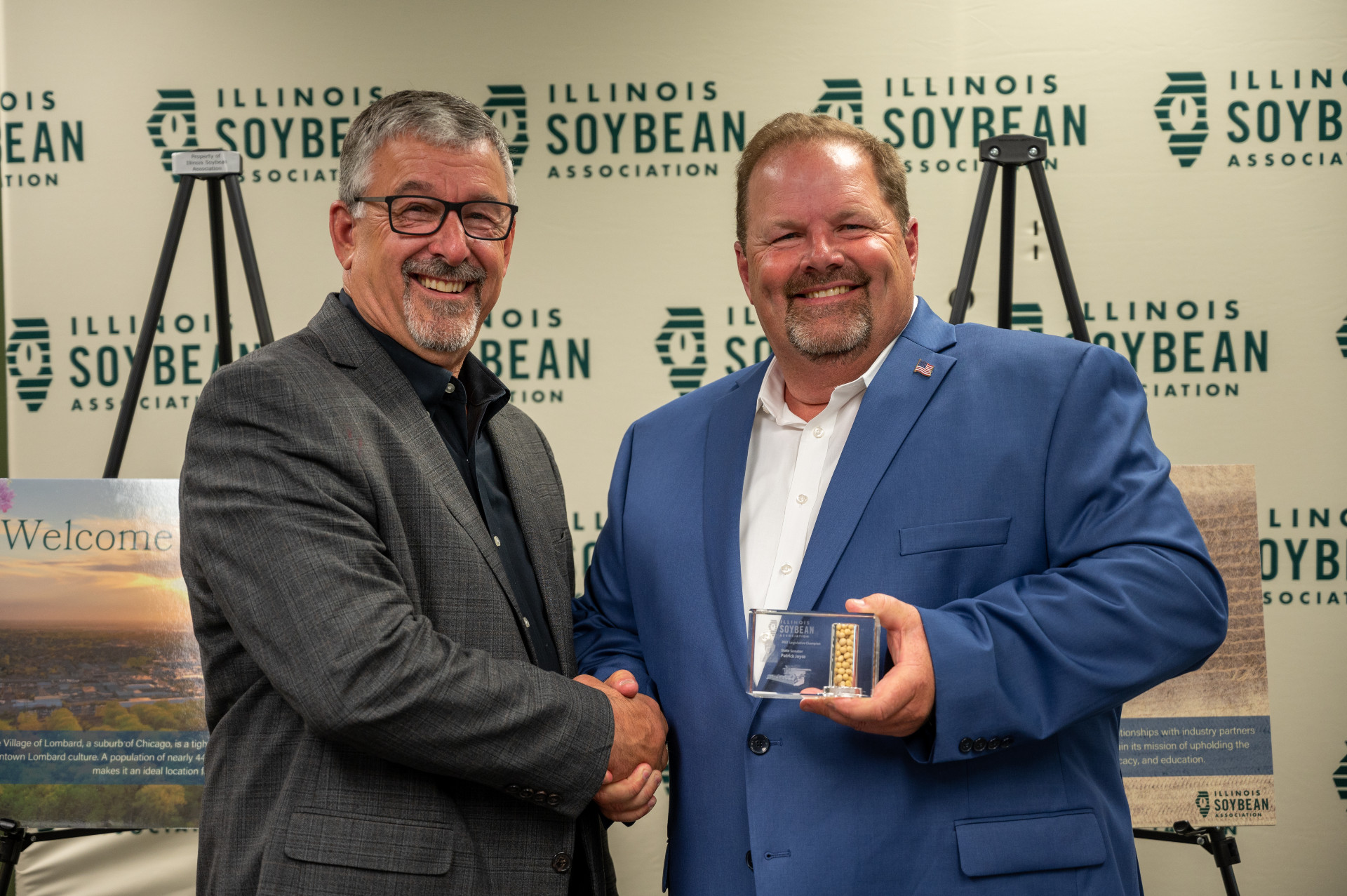 LOMBARD – State Senator Patrick Joyce received the Illinois Soybean Association Legislative Champion Award last week for going above and beyond in his advocacy efforts for Illinois soybean farmers.
"It is a privilege to advocate for our farmers and farm families at the state level," said Senate Agriculture Committee Chair Joyce (D-Essex). "I would like to thank the Illinois Soybean Association for this award in recognition of the work we've been able to accomplish for the agriculture industry."
The night was full of celebration with farmers, legislators, urban partners, media and more. As part of the evening's festivities, Joyce was recognized specifically for spearheading B20 legislation during the spring legislative session.
The legislation transitioned the sales tax exemption from 10% biodiesel blends to 19%, which not only significantly enhances the environmental benefits of biodiesel, but also strengthens demand for this Illinois-grown renewable fuel by about 125 million gallons annually.
"Incentivizing use of higher biodiesel blends helps the Illinois economy by increasing soybean demand while supporting a cleaner-burning fuel for the environment," said Joyce. "Putting Illinois on a path to being a leader in biodiesel production is good for the environment, Illinois farmers and our economy."
Read more about the work of the Illinois Soybean Association here.