Published: Wednesday, April 14, 2021 02:40 PM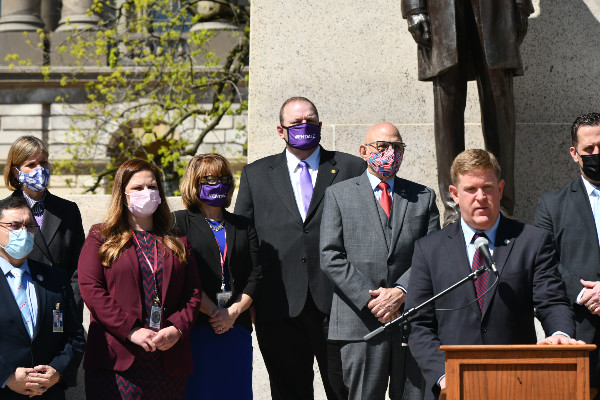 SPRINGFIELD – On Wednesday morning, State Senator Patrick Joyce (D-Essex) joined a press conference alongside State Senator Dave Koehler (D-Peoria), Representative Jay Hoffman (D-Swansea) and Illinois State Police Director Brendan Kelly to discuss legislation to modernize Firearms Owner Identification cards in Illinois.
"It's vital that FOID and concealed carry license applications be processed quickly and efficiently," Joyce said. "I'm proud to be a co-sponsor on this important legislation so we can help clear the backlog and keep the Illinois State Police moving forward."

Senate Bill 1165, an initiative of the ISP, would create a prohibited persons portal to help law enforcement identify people whose FOID cards have been revoked, create a review board to respond to revocations and denials, and enact other changes to make the application and renewal process more efficient.
Read more: Joyce advocates for legislation to modernize FOID cards at press conference
Category: Press Releases