Published: Wednesday, February 05, 2020 03:10 PM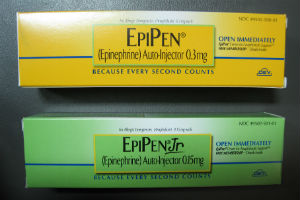 SPRINGFIELD – In an order to expand coverage of epinephrine – a life-saving medicine for people with allergies – State Senator Patrick Joyce (D-Essex) is co-sponsoring a measure to make it accessible to all.
"Money should not be a deciding factor for folks who direly need important medications," Joyce said. "It's simple. People who have serious allergies shouldn't be put on the back burner because they can't afford EpiPens."
Senate Bill 2457 requires insurers to expand coverage for people who medically need EpiPens regardless of age.
Read more: Joyce applauds EpiPen for all bill
Category: News