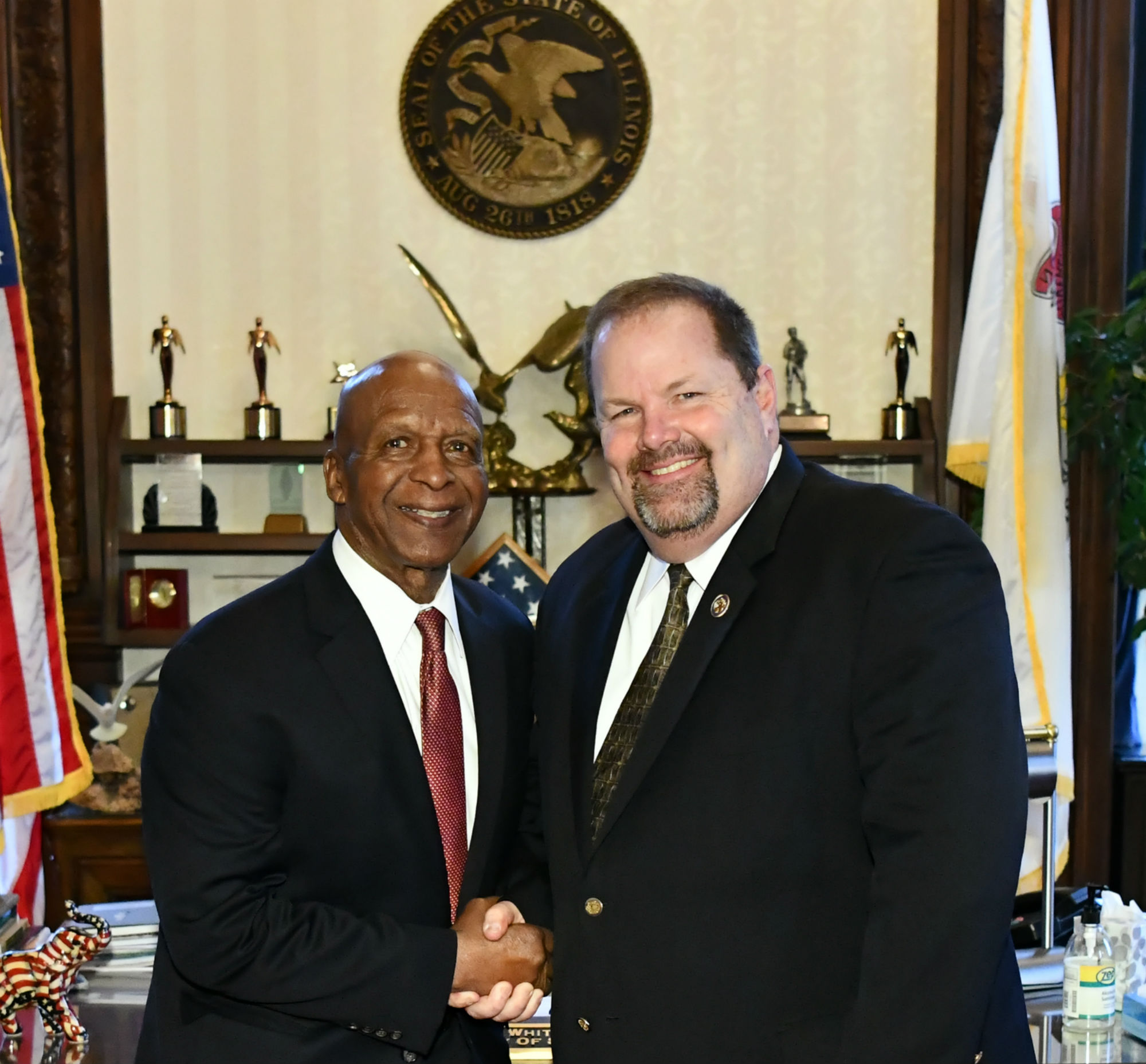 UNIVERSITY PARK – Seniors are often to the target of scams via the internet, on the phone and even in person.
In an attempt to warn seniors about how to avoid frauds, State Senator Patrick Joyce (D-Essex) has been attending many senior events and touring senior high-rise buildings, such as Thornwood House Apartments in Chicago Heights.
"I'm committed to protecting seniors," Joyce said. "I want to help make sure they don't fall victim to scams and frauds."
Sen. Joyce is a chief co-sponsor of Senate Bill 3439, an initiative of Secretary of State Jesse White to help prevent investment fraud by allowing brokerage firms to delay or stop transactions if they believe the money is being transferred to a con artist.
"We want to make sure senior investors are given every protection possible under the law," White said. "I will continue to work with Sen. Crowe and Joyce to further strengthen investor protections as we move forward."
According to the FBI official website, seniors are less likely to report a fraud because they often don't know they have been scammed.