Published: Monday, September 13, 2021 02:46 PM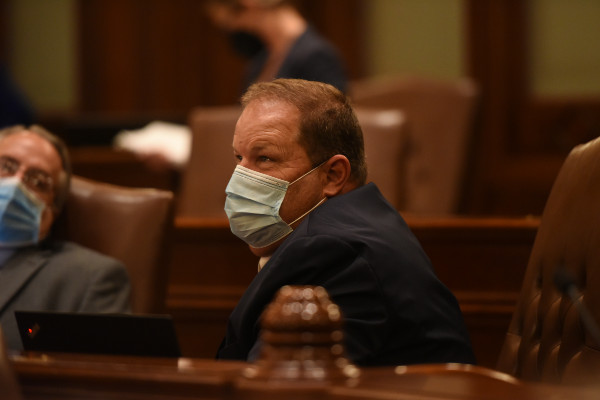 SPRINGFIELD – State Senator Patrick Joyce (D-Essex), who has been a strong advocate for protecting energy jobs, backed a comprehensive energy package saving thousands of jobs and protecting Illinois' future as a leader in cutting-edge energy production. Following the General Assembly's passage of this important legislation, Joyce issued the following statement:
"For months now, working families in my community have gone to sleep every night not knowing if they would wake up and have a job. We have taken a major step forward today with the passage of this bold energy legislation, which will help preserve the livelihoods of more than 1,500 hardworking Illinoisans at the Byron and Dresden nuclear plants.
"These plants play a vital role in our community, and we have a responsibility as a legislative body to protect them and their families. This legislation prioritizes local jobs and the economy while also addressing environmental concerns. I'm thrilled to see this groundbreaking energy package head to the governor's desk."
Category: Press Releases