Published: Tuesday, January 28, 2020 12:56 PM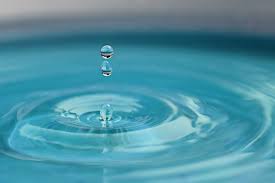 UNIVERSITY PARK – After months of using bottled water and special filters, State Senator Patrick Joyce (D-Essex) announced that Aqua Illinois will make it easier for University Park residents to access clean drinking water.
Sen. Joyce helped negotiate an agreement with Aqua Illinois, University Park's water supplier, that focuses on supplying safe and clean drinking water to residents while the company resolves ongoing lead-contamination issues.
"We should be able to take safe, clean water for granted," Joyce said. "The residents of University Park deserve affordable, convenient access to drinking water that isn't contaminated with toxic lead."
Aqua Illinois has agreed to extend its Saturday service hours, in order to give residents better access to clean and safe bottled water on weekends.
After he learned that many residents had to make multiple trips each week to pick up an adequate supply of water because of Aqua Illinois' rationing practices, Joyce and the Illinois Environmental Protection Agency said the company had to do better. It has now changed its policy to allow customers to pick up a full week's water supply at one time.
"I appreciate that the company is making the situation better, but what the people of University Park really need is a permanent resolution to this problem," Joyce said.
In 2017, Aqua switched University Park's water supply to the Kankakee River. After residents complained about the water's taste, the company started to add a phosphate blend mix to the water supply. Phosphate, along with the chemistry of the river water, causes a chemical reaction that strips away a protective layer in residential plumbing that causes lead to leach out of the pipes that carry water.
Aqua Illinois will continue to supply bottled water and faucet filters.
Category: News