Published: Tuesday, November 26, 2019 12:03 PM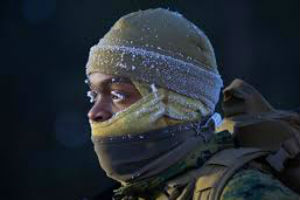 SPRINGFIELD – Winter months in northern Illinois can bring brutal weather. To help ensure residents in Will County have access to warm clothes, State Senator Patrick Joyce will be co-hosting a winter clothing drive with State Senator Jennifer Bertino-Tarrant.
From Nov. 25 to Dec. 13, local and state elected officials will be working together to ensure there is an adequate amount of supplies at organizations throughout the region that benefit Will County residents.
"It gets extremely cold during the winter months in Will County, therefore, I want to help folks who may not have the proper apparel to stay warm during the most frigid time of the year," Joyce said.
The following items are welcome: gently used or new winter gear including coats, socks, sweatshirts, scarves, gloves and more.
The coldest time of the year can be very difficult for low-income families, seniors, veterans and the homeless.
Locations to drop off donations include:
• State Senator Jennifer Bertino-Tarrant's Office (15300 Rt. 59, Unit 202, Plainfield)
• State Senator John Curran's Office (7501 Lemont Rd., Suite 315G, Woodridge)
• State Senator Napoleon Harris' Office (1350 E. Sibley Blvd., Suite 403, Dolton)
• State Senator Michael E. Hastings' Office (20855 S. LaGrange Rd., Suite 102, Frankfort)
• State Senator Patrick Joyce's Office (270 Main St., Park Forest)
• State Senator Pat McGuire's Office (16151 Weber Rd., Suite 103, Crest Hill)
• State Senator Sue Rezin's Office (1421 N. Division St., Morris)
• Plainfield Village Hall (24401 W. Lockport St., Plainfield)
• Channahon Village Hall (24555 S. Navajo Dr., Channahon)
• Romeoville Village Hall (1050 Romeo Rd., Romeoville)
• Crest Hill City Hall (1610 Plainfield Rd., Crest Hill)
• Mokena Village Hall (11004 Carpenter St., Mokena)
• Wilmington City Hall (1165 S. Water St., Wilmington)
• Rockdale Village Hall (79 Moen Ave., Rockdale)
• Lockport City Hall (222 E. 9th St., Lockport)
• Manhattan Village Hall (260 Market Pl., Manhattan)
• Joliet City Hall (150 W. Jefferson St., Joliet)
The donations will be greatly appreciated. The clothing drive will benefit the Will County Veterans' Assistance Commission and other organizations in the region.
Category: Events