Published: Thursday, August 13, 2020 05:20 PM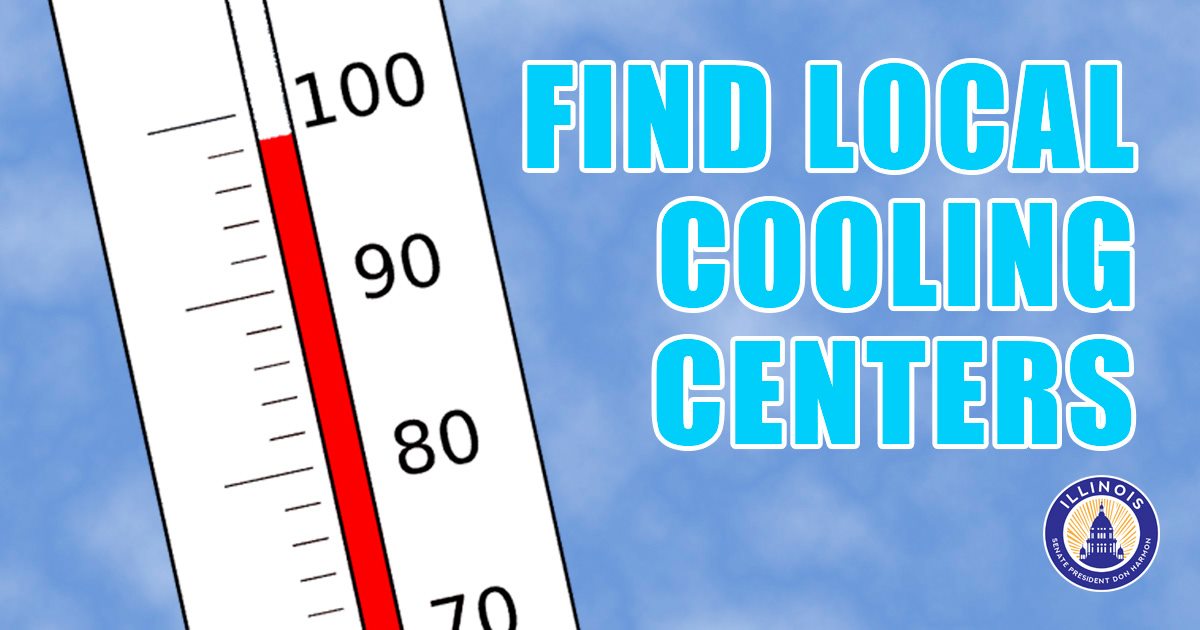 PARK FOREST – Following a destructive storm that blew through northern Illinois Monday night, State Senator Patrick Joyce (D-Essex) is urging storm victims without power to visit local cooling centers and seek food assistance if needed.
"Crews have been working nonstop to restore power to the areas hit hardest by Monday's storm," Joyce said. "If you lost power and are in need of a place to cool off, please take advantage of a public local cooling center."
The following locations are available as cooling centers:
Bourbonnais Public Library: 250 W. John Casey Rd., Bourbonnais
Bradley Public Library: 296 N. Fulton Ave., Bradley
Bradley Village Building: 147 S. Michigan Avenue, Bradley
Department Of Human Services: 285 N. Schuyler Ave., Kankakee
Frankfort Village Hall: 432 W. Nebraska Street, Frankfort
Kankakee County Building: 189 E. Court St., Kankakee
Kankakee Public Library: 201 E. Merchant St., Kankakee
Northfield Square Mall: 1600 N. State Rt. 50., Bourbonnais
Pembroke Township Senior Center: 40119 S. Wheeler Rd., Pembroke
The Salvation Army: 148 N Harrison Ave, Kankakee
United Way Kankakee County: 200 E. Court St #500, Kankakee
Village Hall/Church of the Cross: 13043 E. 2260S. Rd., Pembroke
Village Hall: 105 W. Washington St., Momence
All cooling centers will operate in compliance with the state's public health guidelines.
Joyce is also encouraging families and individuals in need of food assistance to visit a distribution site near them.
"Without electricity, people are unable to keep their food cold and are often forced to throw out their perishables," Joyce said. "Households that are still without power should visit their local food pantry for a fresh, nutritious meal."
These area organizations are offering food assistance:
Bloom Township: 425 S. Halsted St., Chicago Heights
Center of Hope: 395 N. Schuyler Ave., Kankakee
First Baptist Church of Park Forest: 80 N. Orchard Dr., Park Forest
Kankakee County Community Service: 657 E. Court St., Kankakee
Salvation Army Kankakee: 148 N. Harrison Ave., Kankakee
St. Irenaeus Catholic Church: 78 Cherry St., Park Forest
Anyone that needs additional assistance can contact Joyce's office at 708-756-0882 or visit SenatorPatrickJoyce.com.
Category: Information